New Creative Director of Jil Sander: Rodolfo Paglialunga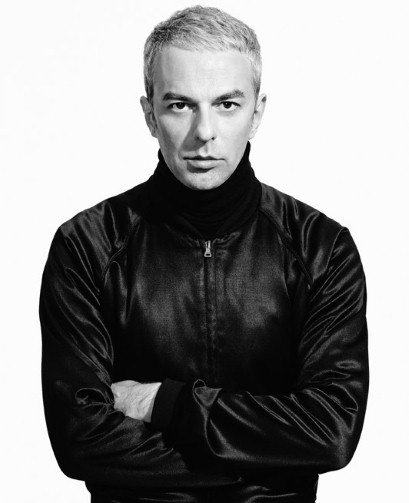 RODOLFO PAGLIALUNGA
April 29, 2014
The former Vionnet designer, Rodolfo Paglialunga, has been appointed as Jil Sander's new creative director according to a press release by Jil Sander's CEO, Alessandro Cremonesi:
"We are very confident about this decision," […] "We have identified the right talent that with coordinated assets in terms of personality and design skill will be able to raise our creative excellence to achieve new fashion marks."
Jil Sander's creative and corporate leadership has been experiencing change in the last couple of seasons. Prior to Raf Simon's exit to Dior, his creative reign over the label for 7 years, he was succeeded by Jil Sander herself for a third time in October 2013. The initial exit of Jil Sander from her brand in 1999 was a result of unsteady negotiations with the Prada Group, whom at the time, purchased 75 percent of her company. In 2003, Sander returned for a brief moment but left shortly thereafter, which lead to a series of collections without the guidance of a lead designer. In 2006 the Jil Sander brand was sold to Change Capital Partners, but is now under the corporate ownership of Onward Holdings from Japan.
It is unsure as to what corporate and creative changes Jil Sander will be going through in the coming months, however, there is a sense of ease and calmness at the house once Paglialunga was appointed. After a collection without a creative director, Jil Sander under Paglialunga's crreative direction is securing a positive perspective as it plans -according to Paglialunga- "carry forward the fusion between sophistication, luxury and innovation [bringing] the house into the next level."
After a start at Romeo Gigli, Paglialunga was hired by Prada in 1996 where he spent 10 years with the label, at which at a later point he became design director of womenswear.  However, Paglialunga is best known for injecting romanticism with a modernist edge to  Vionnet upon his appointment as creative director in 2009. His experience is said to be the 'most fitting designer to write the new pages of the Jil Sander story', according to Cremonesi.
Rodolfo Paglialunga's first collection with Jil Sander is set to debut for the Spring Summer 2015's women's show.
Tags: Jil Sanderjil sander new creative directorpradaRodolfo Paglialungavionnet